The Kappa Kappa Killer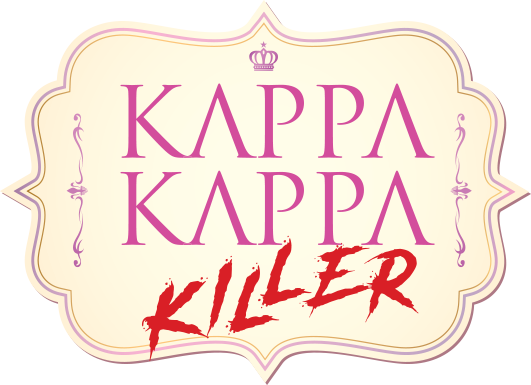 A social filled with sisterhood, scandal and sinister behavior!
As the semester draws to an end, and the pledges get ready to activate,
the University's Panhellenic Board cites the Kappa Kappa chapter for
instances of "conduct unbecoming a Greek." With the sorority house being
seriously considered for disbandment, the sisters of Kappa Kappa
have to consider deactivating a member in an effort to save their chapter.
Will it be the Recruitment Chair who is accused of pushing her pledges
too far be expelled? Perhaps it will be the Social Chair who has been in charge
of policing partying (or lack thereof)? Or possibly the pledge president
whose plans for the future may be jeopardized by her actions of today?

As the evening proceeds, and the secrets of the Kappa Kappa
sisters come out, an even bigger scandal is created when one
Sister drops dead. In a race to find the murderer, no one knows
who to trust, who to blame and who may be the next victim.
Time is essential for the survival of the Kappas…
as a house, as well as individuals.
Download Mystery Intro
Guest Info
Guest Breakdown
For 20-80 guests: 20-80 females
For 15-20 guests: 15-20 females
For 10-15 guests: 10-15 females
For 8-12 guests: 8-12 females
* The upgrade is only able to upgrade the 15-20 guest version to the 20-80 guest version. The upgrade DOES NOT work with any other size of party.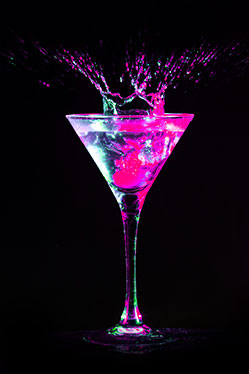 The Cast
*Note that the cast listed below is provided only to give an idea of the types of roles available, and not presented in any order relevant to the plot. Not all cast members are included in every version.
Hillary Hargrove

President

In charge of keeping the girls in order, Hillary will have some serious sleuthing to do if she is going to find a way to keep the Kappa Kappa house from being disbanded.

Sarah Details

Secretary

While the duties of her office weigh heavily on Sarah, so does the future with her boyfriend. Can Sarah succeed in keeping her boyfriend and Kappa Kappa office?

Amanda Dollar

Treasurer

Responsible for the Kappa Kappa budget and payment of expenses, things haven't been adding up recently, and Amanda needs to find out who is to blame.

Patty Party

Social Chair

Known to throw wildly successful and entertaining parties, Patty takes responsibility for the sorority's popular reputation on campus. While this reputation attracts fun members, it also puts a target on Patty's back!

Chastity Turner

Philanthropy Chair

With more service hours and donations than any past Philanthropy Chair, Chastity is a legend in her own mind. But when the numbers stop adding up, she will have some explaining to do.

Rita Clinton

Recruitment Chair

Pinned by her beau earlier this week, Rita's future looks bright… if she can survive the allegations of hazing brought by her pledges.
Perfect Pam

Panhellenic Representative

Heather Hancock

Active Legacy

Prudence Smith

Active

Betsy Grades

Active

Elizabeth Money

Active

Dakota Pita

Active

Penny Pledger

Pledge President

Connie Cartwright

Legacy pledge

Samantha Johnson

Pledge

Darla Darling

Pledge

Carla Darling

Pledge

Hazel Green

Pledge

Allison Almighty

Advisor

Cicily

House Mom
Party Tips
Costumes

Is it t-shirt attire or a black dress affair? Either way, you will want to dress your best for your sisterhood soirée!!!
You may want to check with your hostess:
If so,we have you can make your own by downloading this iron-on transfer and adhering it to your own t-shirt!
Add some Kappa flair by accessorizing with shoes and statement jewelry in your sorority's colors — Pink and Purple!
Decorations

From pledge paddles to sporting your "K"s - figure out how to make the party complete!
Little or big and everything in between. Look for and/or create "K"s to scatter throughout your party space to make it a truly Kappa Kappa Party!
Look for wooden and/or carboard 3-dimensional letters at your local craft store.
Cut out of carboard and cover with fun fabric.
Spray paint letters your have cut out of cardboard, foamcore or wood!
Print out and hang (included with the mystery).
Use spray paint to cover something that have cut out or molded!
Cut K's out of foam core and bedazzle them with a glue gun and jewels!
Other Kappa Ideas
Make a Kappa Kappa banner to welcome everyone in!
Make and hang pledge paddles!
Create and hang a composite picture. Insert the pictures from your girls in the chapter to make it more personal!
Setting the Table
Construct one long table for dinner. Use a brightly colored or metallic piece of fabric for a runner.
Drape table with gossamer and put white twinkle brghts underneath to illuminate.
Include jewels glued to the edges of tablecloths and gold, pink or silver-toned paper plates, cups and silverware.
Purchase purple or pink colored plastic cups and hot glue fake jewels to the outside of the cups, because what sorority girl doesn't like sparkle?
Use a centerpiece of white roses (fake or real) in a clear vase filled with sparkly gems or beads.
Finish off by tying a tulle fabric bow onto each chair.
Display your menu for everyone to see or have it at each place setting.
One way to really turn your space into a party place would be to acentuate your color theme. You can't go wrong with Kappa purple and pink!
To pull the color scheme through to your whole space consider the following:
When decorating a large area or to make an area look more intimate and festive, consider draping purple, pink, or silver gossamer across the ceiling, walls, and edges of the tablecloth. Combine two colors for a fabulous appearance.
A little spray paint can go a long, long way. Spray paint novelty items, vases, old wine bottles, etc. to help bring out the color theme and add inexpensive decoration to your party.
Have a tablecloth — whether plastic or fabric — the colors of your choice.
Accentuate your tablecloth with the alternative color by using paint pens or fabric paint to paint on decorative accents.
Don't forget to sparkle! Sorority girls love to shine, so don't be shy with the metallic spray paint and/or bedazzling your decorations with glitter and/or jewels!
Use streamers, paper lanterns and/or large sheets of fabric to really bring the color through in large spaces.
Make sure your party-ware is color themed! It will bring it all together.
USING FABRIC
There are many ways you could use fabric to help bring through your color theme.
Drape brightly colored fabric on the walls like banners.
Create decorative pillows.
Tie to the back of a chair.Places to find fabrics inexpensively:
– Searching clearance bins at fabric stoes
– Second hand shops
– The fabric section at Walmart
  
If you want to go fancy with your lighting, check out some of these options!

CREATE A BACKDROP
Give your guests an unforgettable souvenier by setting up a photo area where they can capture a picture of themselves in character.
A few suggestions:
• Pick a place where there will be good lighting.
• You can make it as elaborate or simple as you want.
• Accessories and decorations can make the difference. Have some extra props on hand that your guests can pose with.
• An easy way to create a background is to use a "scene setter". These affordable rolls of images transform your room instantly and make for a good backdrop to your picture.
• Make sure there is enough room to fit everyone in to the frame.
• For individual shots of guests, designate someone to be in charge of pictures as your guests arrive.
o Consider your character list and which character would fit the role of taking the picture. Ie, if you want mug shots, perhaps ask the investigator to be in charge of taking the pictures.
• For a group picture, take one just before the introduction is read or right after the solution is read (before people may start heading out).
o These are two times when you can count on everyone being around and attentive.
BACKDROP AND POSING IDEAS for the sorority theme
• Hang a Kappa Kappa on a wall and all pose in front of it.
• Make a pyramid with your fellow Kappas!
• Create LARGE "K"s and have them standing up.
• Have additional props for posing in pictures (boas, mustaches, crowns, tiaras, sunglasses, etc.)
Food

From delectable dishes to themed-appetizers, we've got an array of ideas for you to explore for your menu!
By far, this is our favorite suggestion for this theme!
Plan your menu around Greek food. Whether you do appetizers and sweets or a full on meal, there are plenty of party items to serve! Check out these recipes for a GREEK PARTY MENU.
KAPPA KAPPA IS WHERE IT AT!
Theme your foods with by naming them with Greek adjectives: Sorority Spinach Dip, Kappa Kebobs, Sister's Strudel, etc.
IT'S ALL ABOUT THE K'S
Kabobs, Kingfish, Kosher pickles, Kringle, etc.
EAT LIKE A COLLEGE STUDENT!
Serve all your favorite dishes from college – from mac'n cheese to ramen noodles. Jello shots to keg beer. Anything is game with this menu!
Take your favorite cake and add a knife and some strawberry jam – heat it in the microwave for a few seconds to get it the right consistency and then drizzle!
OR GO FOR A "K" CAKE
Purchase The Kappa Kappa Killer
The Kappa Kappa Killer includes:
Mystery PDF that includes: A Host Guide, A Schedule of the Night, An Introduction, Designed Invitations, Background Information, Character Descriptions, Character Objective Sheets, Name Tags, Evidence, Accusation Sheets, a Detailed Solution, Award Certificates, and more!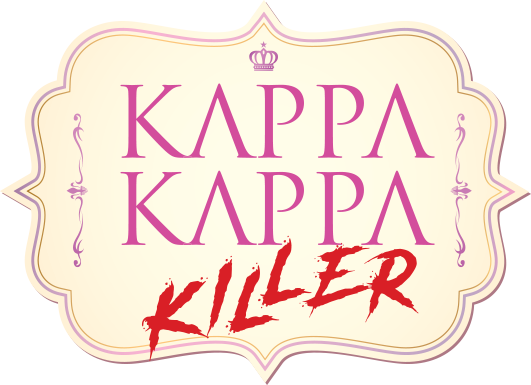 Download Intro