Player's Exchange
Search for answers to your questions by entering a keyword below.
My SIL and I recently threw ourselves a joint birthday party (our birthdays are 10 days apart) by hosting the
Lights! Camera! Murder!
party. We really enjoyed planning everything out, purchasing countless decorations, organizing, shopping for our costumes, sending out the invitations to our close friends, etc. We greatly anticipated the evening for months and come the night of the big party, we had everything ready just in time! Guests arrived to a "Celebrity Parking Only" sign, as well as a faux usher welcoming them inside and a metallic sign that read "Awards Night" on the front door. My teenage niece and her friend served as paparazzi and not only took photos of everyone on the red carpet near the entrance, but they also walked around all night with cameras taking lots of candid shots, as well as plenty of amusing posed ones. We'd asked everyone to bring one appetizer each and so there was more than enough food, as well as beverages. On a small table in the foyer were everyone's envelopes, which they were handed upon arrival. Name tags were adorned, people began sipping their drinks, and everyone found their way around to fellow guests and chatted them up. I was thrilled with the obvious effort everyone made to dress and play their roles quite lively. Thanks to the detailed character descriptions provided in the package, it was easy to do! There were so many hilarious moments with dramatic outbursts, accusations, and random things like dance moves, flirty come-ons (in character, of course), and name-calling.
The laughs and smiles were countless all night long!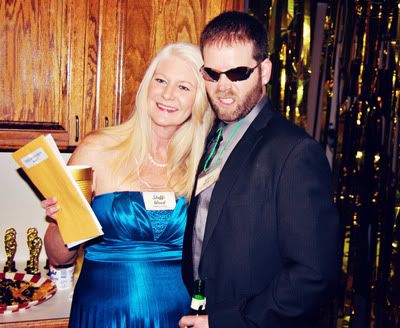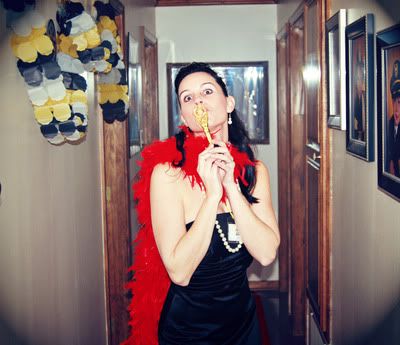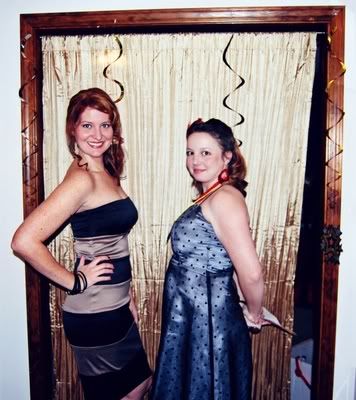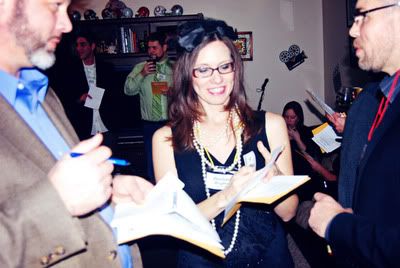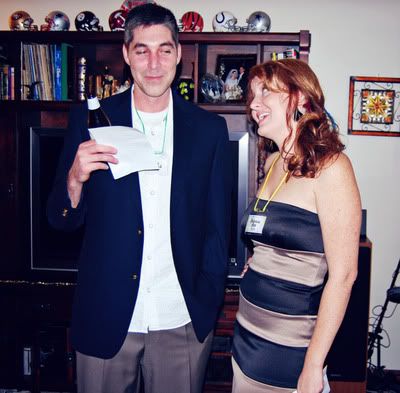 After everyone had completed their agendas in Envelope A, my SIL and I moved onto the murder. A close friend of her's created an ASTOUNDING cake (pictured below) for us and after everyone sang "Happy Birthday", we blew out the candles and that's when the victim screamed and fell to the floor! It was perfect timing! There was a lot of teasing the "dead body" (said person couldn't stop laughing, despite their attempt at playing dead) before it was outlined in tape, the evidence was examined, and we moved onto Envelopes B. The guests loved blackmailing one another, eavesdropping on conversations, being overly dramatic in both their accusations and defending their innocence, and aggressively attempting to figure out who murdered the victim. Come time to announce said murderer, everyone gathered around and listened to the announcement and came to the realization that they'd ALL been fooled! No one guessed the killer! We then gave out the previously voted-on awards ("Dressed to Kill", "Drama Queen", etc) to the guests while posing for a photo with each, and the party cheerfully continued for a few more hours.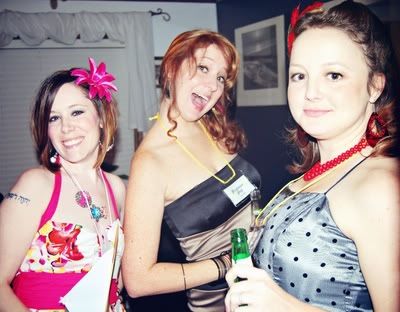 I must say that every single person who attended had a blast! This murder mystery package was incredibly well planned out and organized. A party such as this is the perfect excuse for grown adults to dress up and pretend to be someone other than themselves for a whole night surrounded by friends. My SIL and I began planning another Night of Mystery party before our first one was even over!
I cannot recommend this website enough. I have zero complaints and am, in fact, ready to buy party package #2!
Site Admin
Posts: 176
Joined: Thu Jan 31, 2008 1:47 pm
---
Return to Party of the Month Contest
Who is online
Users browsing this forum: No registered users and 1 guest